Dave Tough is an Ottawa-based singer-songwriter and multi-instrumentalist who performs and records solo as well as with others. His most recent solo CD is called Lost Things. Another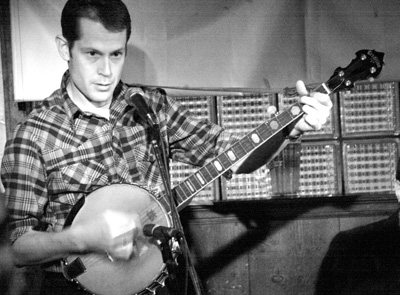 solo CD, tentatively titled Hello Love, is coming soon.
As a sideman and writer-composer, Dave has worked with lots of great musicians, including Serena Ryder, Michael Johnston and Beau Dixon. He also performs with the Silver Hearts occasionally and has contributed to their albums No Place, Our Precious City and  Dear Stranger.
Listen to samples from Dave's solo CD, Lost Things:
Spring Psalm – Dave Tough, Lost Things
The Devil's Bank – Dave Tough, Lost Things
We Came Here Today – Dave Tough, Lost Things

"As one of the finest country songwriters around, occasional Silver Heart Dave Tough's…  long-awaited, much mythologized debut record is a small step towards the national spotlight Tough deserves. Lost Things began as an anomalous Guelph, country rock record in the late '90s with Jim Guthrie involved in the post-production process in 2000. Tough's fragile croak and musical acumen were a secret among friends who also whispered about his clever turn-of-phrase, which eventually found more people via his memorable contributions to the Silver Hearts. Lost Things is tentative ("We Came Here Today"), delicate ("That One Little Lost Thing"), and its raw emotion ("Why Do You Live There?") can be jarring. Still, Tough's wise sensibility is present here on songs like "We Came Here Today…" and "If You Have to Go," revealing an authoritative young contributor to Canada's folk community. (Independent)" Vish Khanna, Exclaim!
To book Dave Tough, please contact him at [email protected]
Photo Credit:Â  Fox Photography