FEATURED RECIPE: Chicken and Rice Soup with Spicy Garlic Oil
Most of the recipes I post here are those that we've collected over the years, and I'm putting online for easy access for myself and my family. I hope they'll be useful to you, too – please let us know if you've enjoyed them, or if you've made modifications to make them better!
You can see all of my recipes below, or jump to the following categories:

If a recipe is in bold below, that means I've updated it within the last couple of years (2017-2020), which means I've gone through and revised it for clarity and included better pictures. I've learned a lot about writing recipes in the past year or two, and my standards (and tastes!) have changed a lot since I started posting recipes ten years ago.
You can see a feed of all my recipes in posting order, latest first, here.
BLUE-RIBBON PIES
Pecan Pie

Pumpkin Pie

Concord Grape Pie

Strawberry-Rhubarb Pie

Honey-Ginger Pumpkin Pie

Nana-Approved Turkey Pot Pie
SAVOURY RECIPES
SALADS
Morrocan-Inspired Carrot Salad

Quinoa and Corn Salad

German Potato Salad

Tasty Two-Bean Salad

Sweet Potato Salad with Orange-Maple Dressing

Summer Herb Vinaigrette

Caesar Salad Dressing
DIPS AND SPREADS
Jalapeno-Cheese Dip

Vegan-Friendly Lemon Herb Dip

Guacamole
PASTA
Buttery Garlic-Basil Tomato Sauce
MAINS AND SIDES
Poulet en cocotte (Roast Chicken in a Pot)

Roasted Brussels Sprouts with Bacon

Roasted Mediterranean Chicken and Vegetables

Chicken Burrito Bowls

Lentil Cottage Pie

Lentils with Fennel and Sage

Fried Halloumi with Tomato Sauce
Roasted Cauliflower with Sesame Seed Oil

White Pizza with Caramelized Onions, Mushrooms, Thyme and Roasted Garlic

Butter Chicken

Nana-Approved Chicken Pot Pie

Country Fried Chicken

Tuscan Chicken Skillet

Cauliflower Tacos
SOUPS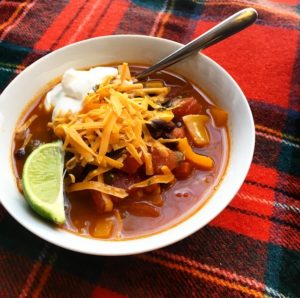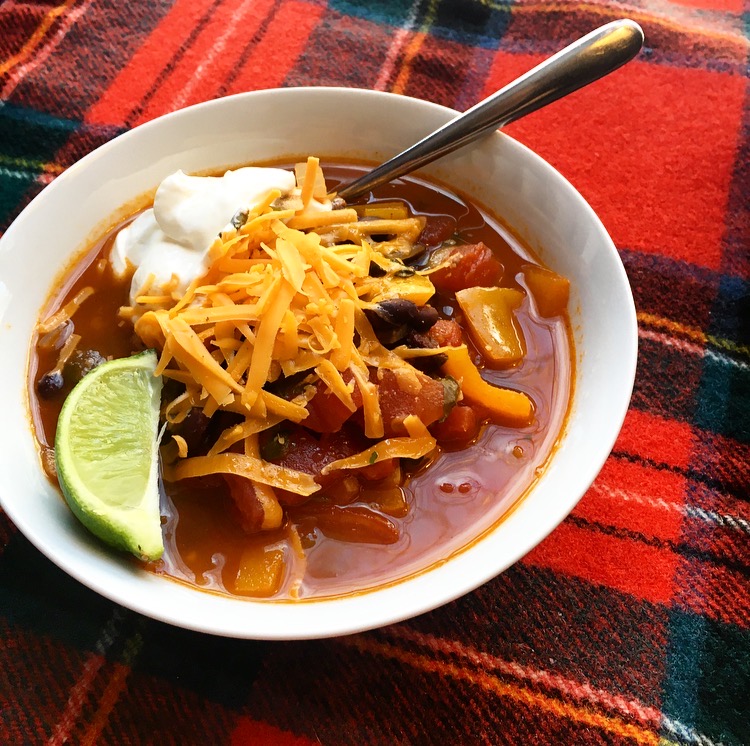 Hearty Ham and Bean Soup

Ugly Soup

Simple Stew with Black-Eyed Peas, Collard Greens, and Potatoes

Roasted Tomato Soup

Blach Bean Chipotle Soup
Chicken and Rice Soup with Spicy Garlic Oil
CAMPING RECIPES
CANNING RECIPES
Canning Peaches – Hot Pack Method

Preserved Lemons

Mango Chutney

Spiced Pickled Beets

Roasted Red Pepper Ketchup

Dill Pickles

Dilly Beans

Pickled Onions
Savoury Baking Recipes
Mom's Bread

Garlic-Cheddar Biscuits

Nana's Tea Biscuits

Baguettes

Croissants
Sweet Baking Recipes
MUFFINS
CUPCAKES
COOKIES AND BITE-SIZED TREATS
Mini Doughnuts

Apple Cider Mini-Doughnuts with Maple Glaze

Ginger Cookies

Rachel's Oatmeal (and Chocolate Chip) Cookies

Snickerdoodles
BARS
Sammi's Fabulous Brownies

Salted Golden Caramel Bars
CREPES AND PANCAKES
Nana Cynthia's Crepes

Buttermilk Pancakes
CAKES AND TARTS
London Chocolate Chip Cheesecake

Blackberry Tart

Lemon Cake (Vegan!)
Cassie's Banana Bread

Cardamom and Pear Caramel Cake
OTHER SWEETS
CANDY
BEVERAGES
SHAW FAMILY CHRISTMAS RECIPES
These are the recipes we use every year for our family Christmas get-togethers; I'm rolling them out weekly in November/December 2017. Let me know in the comments if you've tried them, how they turned out, and your family Christmas food traditions!

TREATS

Ginger Cookies

Snickerdoodles

Penuche (Brown Sugar Fudge)

CHRISTMAS MORNING

Croissants

Christmas Morning Berry Strata


FAMILY DINNER

Roast Turkey – I'm just linking to the Canadian Living page on roasting a turkey, because that's my go-to, and you can't go wrong with Canadian Living

Roast Ham – in 2019, we decided to opt for a ham instead of a turkey, and it was so much faster and easier, as well as being delicious.

Cranberry Sauce

Turkey Stuffing

Turkey Gravy

Bûche de Noël

LEFTOVERS

Hot Turkey Sandwiches

Nana-Approved Turkey Pot Pie

NEW YEAR'S EVE DINNER

Chocolate Pavlova with Fresh Fruit
FESTIVE DRINKS
Inspired by a trip to the 2019 Genesee Domestic Skills Symposium in November, I decided to do a series of festive recipes for drinks based on historic sources. You can find the recipes below, along with some of the historic sources I found.
Note: These recipes generally involve alcoholic drinks that have been heated; despite the common misconception, heating things with alcohol in them doesn't 'boil off' the alcohol. These will be only marginally less alcoholic than they would be is they weren't heated. Also, heated alcohol seems to go to your head faster, so y'know, pace yourself.

Lamb's Wool

Eggnog

Mulled Wine – Glühwein

Mulled Ale – Wassail