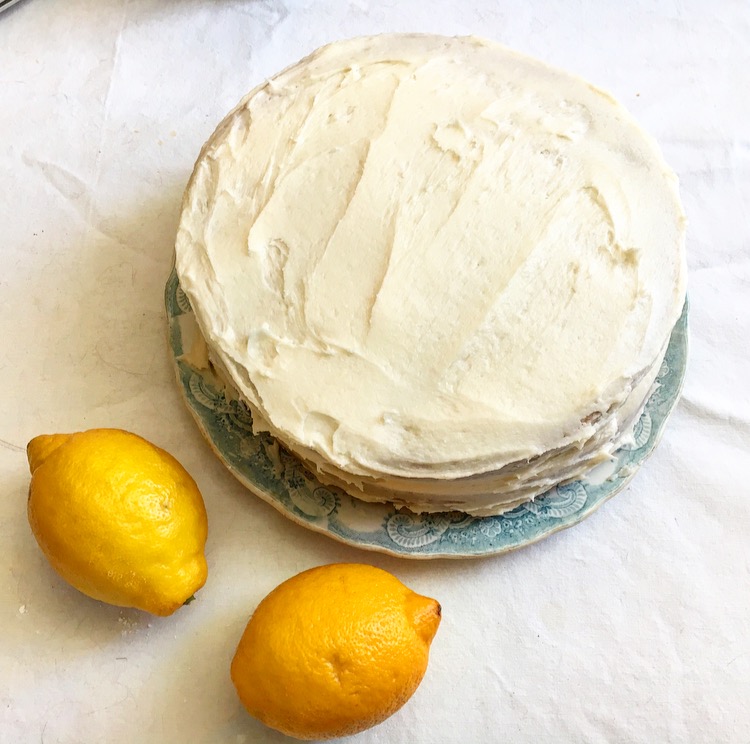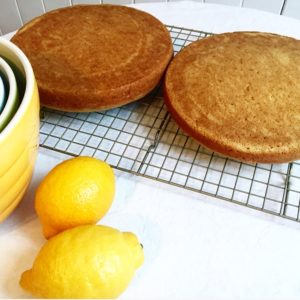 I'm generally pretty suspicious of vegan baking – I've tried a few nearly-inedible vegan sweets in the past that really turned me off. But there are a lot of great bakers out there who've found ways to make really wonderful vegan treats, and in looking through their recipes I found that there's a pretty consistent formula – somehow the vinegar does the trick. This lemon cake is tasty and moist, and honestly you wouldn't know it was vegan by taste or texture.
I baked this cake last week for my sister Sammi's birthday – she and my other sister, Cassie, were doing Vegan February, so my usual go-to birthday treats, like cheesecake, were out. Even my mom liked the cake, but reactions were mixed re: the icing – my coconut oil has a strong coconut flavour, which some like and others don't. Depending on what you use, you'll have varying flavours, and it really depends on how much you like the flavour of coconut!
Vegan Lemon Cake
Ingredients
Cake
2 1/2 cups flour
1 1/2 cups white sugar
1 1/2 teaspoons baking soda
3/4 teaspoon salt
1 1/2 cups soy milk
1/2 cup olive oil
1 tablespoon apple cider vinegar
1 teaspoon vanilla extract
6 tablespoons lemon zest (about 1 1/2 – 2 lemons worth)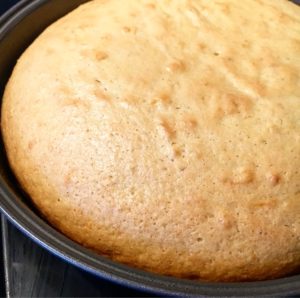 Icing
1/2 cup coconut oil (room temperature – solid)
4 – 6 cups icing sugar (it may be more or less, depending on what consistency you'd like)
3-4 tablespoons lemon juice
A pinch of salt
Equipment
Two 9″ cake tins
toothpicks
cooling rack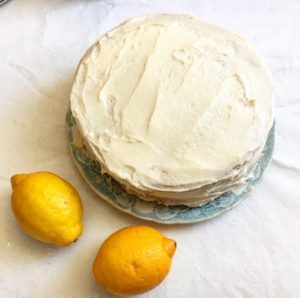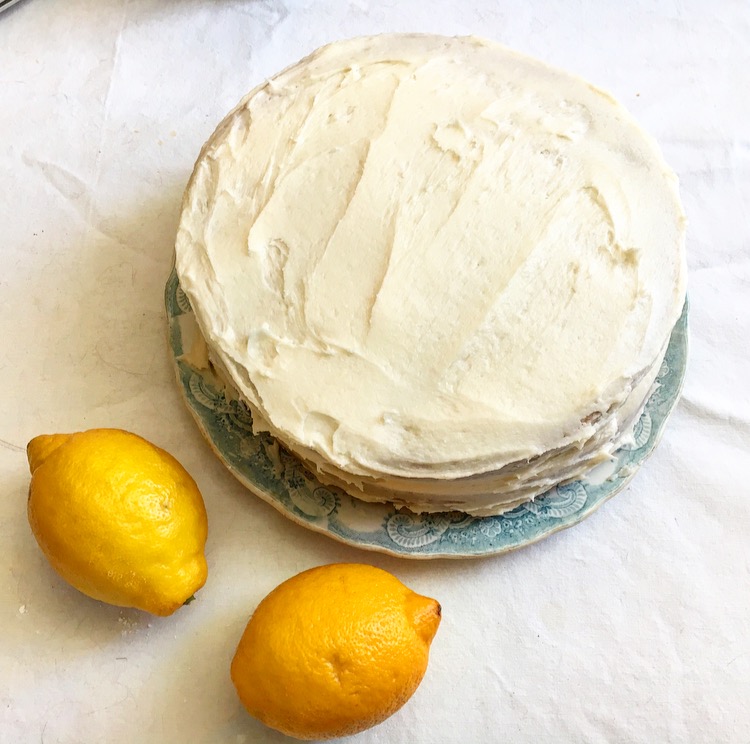 Directions
Preheat oven to 350F
Oil two 9″ cake tins and set aside (you can use any vegetable oil).
In a large mixing bowl, sift together the dry ingredients – flour, sugar, baking soda, salt – until combined.
Add the wet ingredients – soy milk, olive oil, apple cider vinegar, vanilla, lemon zest – and stir until just combined – don't over-mix.
Divide batter evenly between the two pre-oiled cake tins.
Bake for 20-25 minutes, until a toothpick inserted in the centre comes out clean.
Remove cakes from the oven and turn out on to a clean, dry tea towel; set aside on a cooling rack.
In a medium mixing bowl, blend icing ingredients together, adding icing sugar a cup at a time until desired consistency is reached. If icing becomes too thick, add lemon juice gradually to thin it.
When cakes are fully cooled, spread icing on the cakes – don't attempt this before the cakes are cooled, or the icing will melt.
Serve and enjoy!
For more delicious recipes, visit my Family Recipes page!