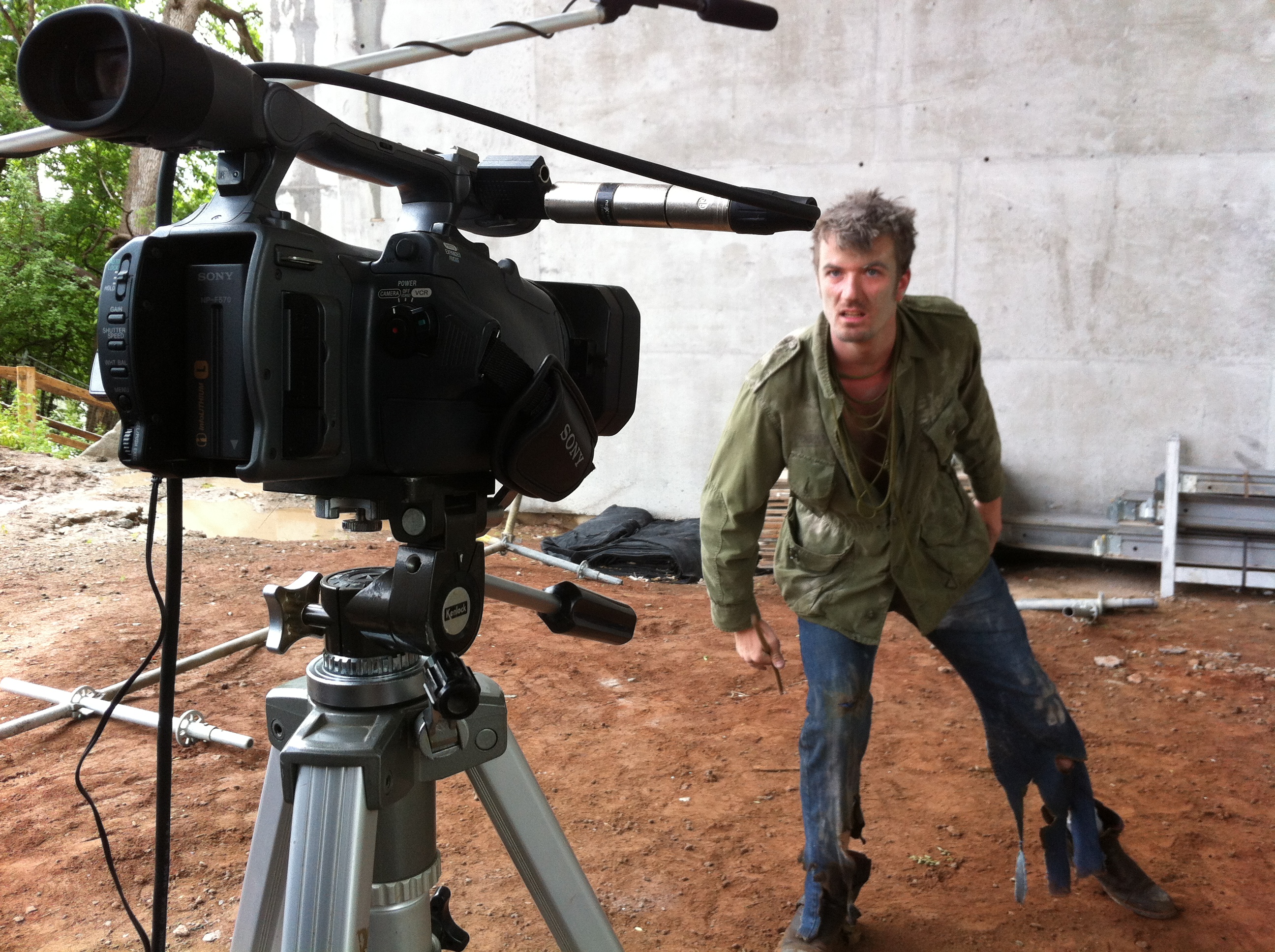 Three Big Ideas for Peterborough
I've had three big ideas for Peterborough for a while – industries that I think could & should be pursued by my hometown, the city with the highest unemployment rate in Canada. Below, I briefly outline why I think they'd fit our town, and what one issue I think needs to be overcome before they can move forward.
Film

With the film industry a powerful part of Toronto's economy, Peterborough has already been host to several film crews, and has lots to offer: friendly, cheap, and close to Toronto, we've got well-preserved heritage neighbourhoods which could fairly easily be dressed to look like many different eras. We've got all the parking ((If you think that we don't have enough parking in Peterborough, feel free to stop reading right now.)) a film crew could ask for, and a great downtown so that crews and cast alike could kick back after a long day and enjoy themselves. A 15-minute drive from downtown takes you into cottage and farm country, and with several in-town industrial spaces sitting empty, we've got buildings to re-purpose as sound stages and storage. In particular, the Armoury will one day be decommissioned, and this would be a great use of an otherwise unwieldy space.
The problem is one of resources – right now, we've got a lot to offer, but we don't have industry-specific resources, like caterers that can do Craft Services on the scale necessary, or specialized equipment or space rentals available. If the City ((When I capitalize 'City,' I'm talking about the municipal entity, not the physical city.)) could work with some production companies to begin developing the necessary resources, Peterborough could become Little Hollywood North, to the benefit of all local industries.
Tech

Portland, Oregon is a mecca for young entrepreneurs, and for good reason. It boasts a great youth culture that includes lots of terrific craft breweries, restaurants, a great music and culture scene, bike and pedestrian-friendly neighbourhoods, and loads of tech startups. Except for that last point, it sounds like Peterborough. Coupled with a relatively cheap market for real estate, ((2019 Update: this is clearly no longer the case)) abundant parking, ((Seriously, it is so easy to park in this city.)) and all of the advantages of small-city living while having easy access to major urban centres and a strong cultural identity, the success of Portland could be duplicated here. A wonderfully walkable, bikeable city with a foodie scene unrivaled by other small towns in Ontario, Peterborough's nightlife is strong, young, and accessible. Tech startups need space, but can convert an old factory, a heritage home, or the third floor of a downtown shop to suit their purpose – they don't need purpose-built spaces.
The problem is one of perception – outside of the city, few know that it's anything other than a retirement destination or a place to drive through on the way to the cottage. The lack of marketing to younger entrepreneurs means that no fresh blood or ideas are brought in, and no new opportunities are created. If the City can find a way to attract tech startups, those will help support the revitalization of heritage neighbourhoods, strengthen cultural and green industries, and help to intensify activity in the core of the city, reducing maintenance on roads and other municipal systems on the edges.To both support and promote local startups and attract new ones would benefit the whole community.
Music
Peterborough's music scene is gaining a reputation across Canada and around the world as a hotbed of talent from all genres. From Country to Calypso, Funk to Folk, the music scene offers a wide variety of high-quality music almost unheard of in such a small city. Looking to Austin, Texas as an example, Peterborough is beginning to move towards capitalizing on this abundant local resource, beginning to recognize both the economic impact and the economic potential that music has for the city.
The problem is one of recognition – our community doesn't seem to know how good they've got it. Though the establishment of Music Peterborough ((2019 Update: sadly defunct, but a really visionary idea that could still work.)) is a good sign, they need the City to get behind the movement, and for that to happen, the community needs to start taking pride in the incredible talent on display nightly in bars and cafes downtown. There is a real possibility that Peterborough could become a destination, not just for music tourists, but also for musicians interested in rehearsing, recording, and learning in a friendly and fun city.
The Big Problem
Maybe none of these would work; maybe all of them would. But it's time for the City of Peterborough to engage in some big-picture thinking; instead of adding 30 jobs here and 20 there, let's add opportunities for whole industries that will positively impact the whole community.
The big problem, of course, is that local political leadership ((2019 Update: we've seen some real, positive change in the makeup of City Council, but they're still saddled with trying to fix many of the problems created or exacerbated by their predecessors.)) is disengaged with the broader community, under-educated about economics and urban planning, and under-informed about the vast human resources and areas for growth in the city itself. Compounding that is an old-school boys club mentality, a distinct level of underlying bigotry, and a political cowardice which is visible in all of Peterborough's elected officials. ((2019 Update: Again, there's been some positive change since I wrote this article in 2013.))
Peterborough doesn't have to be a poverty-stricken backwater with no opportunities for growth; indeed, it seems that our elected officials have had to work pretty hard at keeping the City's assets from developing into real and lasting prosperity. From shooting down progressive initiatives ((Too many to name.)) to killing off some of the City's best assets ((PCVS, for example.)) to ensuring that the City's own rules can be flouted by developers, ((A cowboy Mayor and some weak-spined Councillors bend over backwards for Shoppers Drug Mart, a store that has done nothing but leave useless abandoned retail spaces in its wake all over the city.)) elected officials seem determined to not only drive out people of my generation but ensure that there's no reason or opportunity for us to ever return to the city we love.