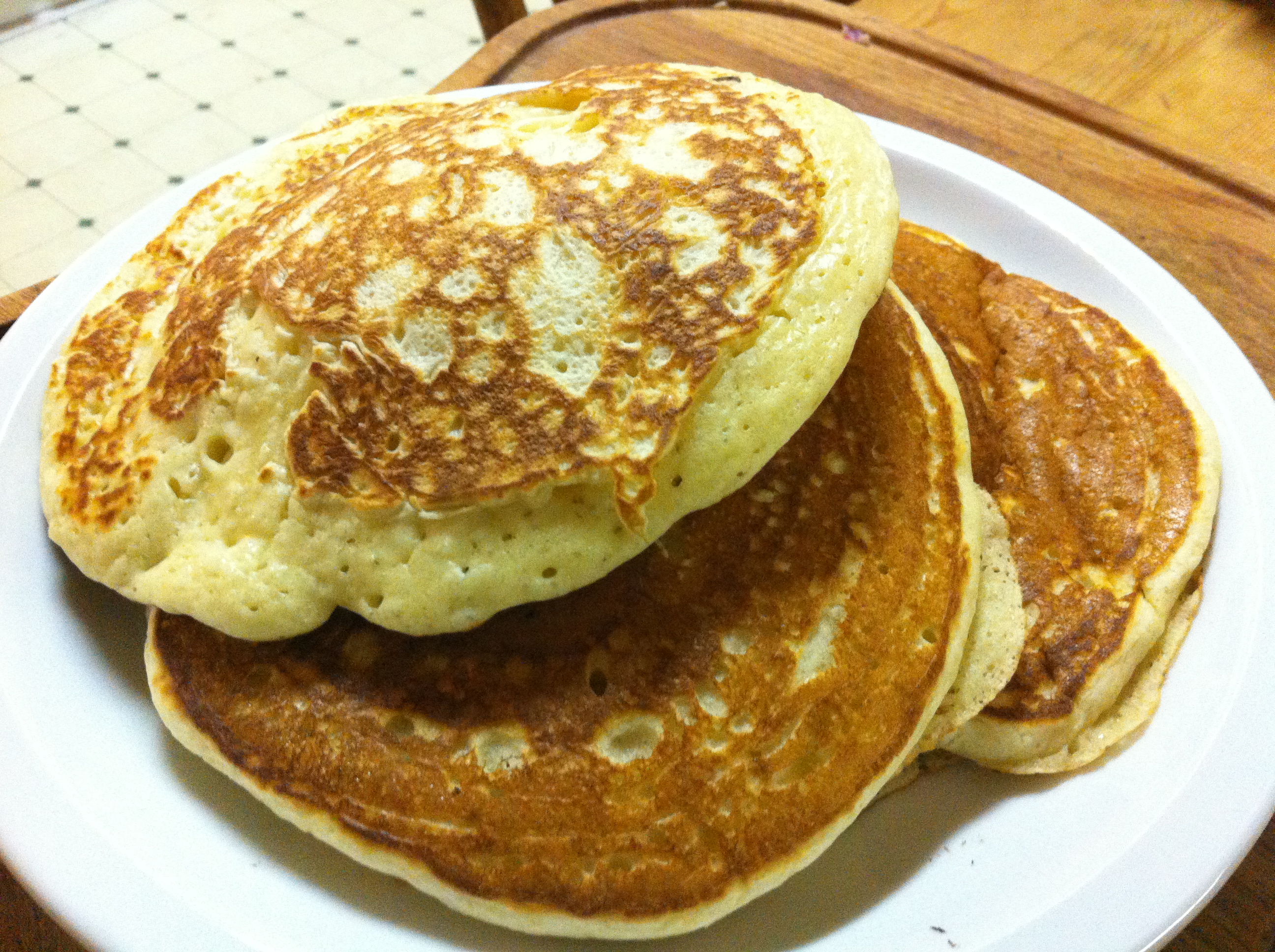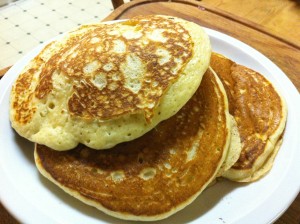 When I bake my favourite Chocolate Cupcake recipe, I'm always left with a huge amount of leftover buttermilk and no real idea what to do with it. Often enough, it would end up going to waste, until I started making this recipe.
I always think of pancakes as being heavy, boring, and a bit of a hassle to make, but these Buttermilk Pancakes are quick, easy, and fluffy, and pretty good even without maple syrup. I bet they'd be great with honey, too, or with a little lemon juice and icing sugar, like Nana's Crepes.
Ingredients
2 eggs
2 cups all-purpose flour
2 tablespoons sugar
2 teaspoons baking powder
1 teaspoon baking soda
1 teaspoon salt
2 cups buttermilk
4 tablespoons unsalted butter, melted (reduce salt if using salted butter)
1/2 teaspoon vanilla extract
1 -2 tablespoon vegetable oil
Instructions
In a bowl, beat the eggs until they're sort-of frothy.
Add the buttermilk, melted butter and vanilla and mix well.
Add the flour, sugar, baking powder, baking soda and salt, and beat on just until blended. Don't worry about leaving a few lumps in the batter.
Heat a frying pan to a medium-high.
Pour about 3 tablespoons of the batter into the frying pan for each pancake.
Cook until the tops of the pancakes are covered with tiny bubbles and the batter is set, about 4-6 minutes. Flip pancakes and cook until the undersides are golden brown, about 4 minutes more. Adjust heat as necessary.
Repeat with remaining batter.