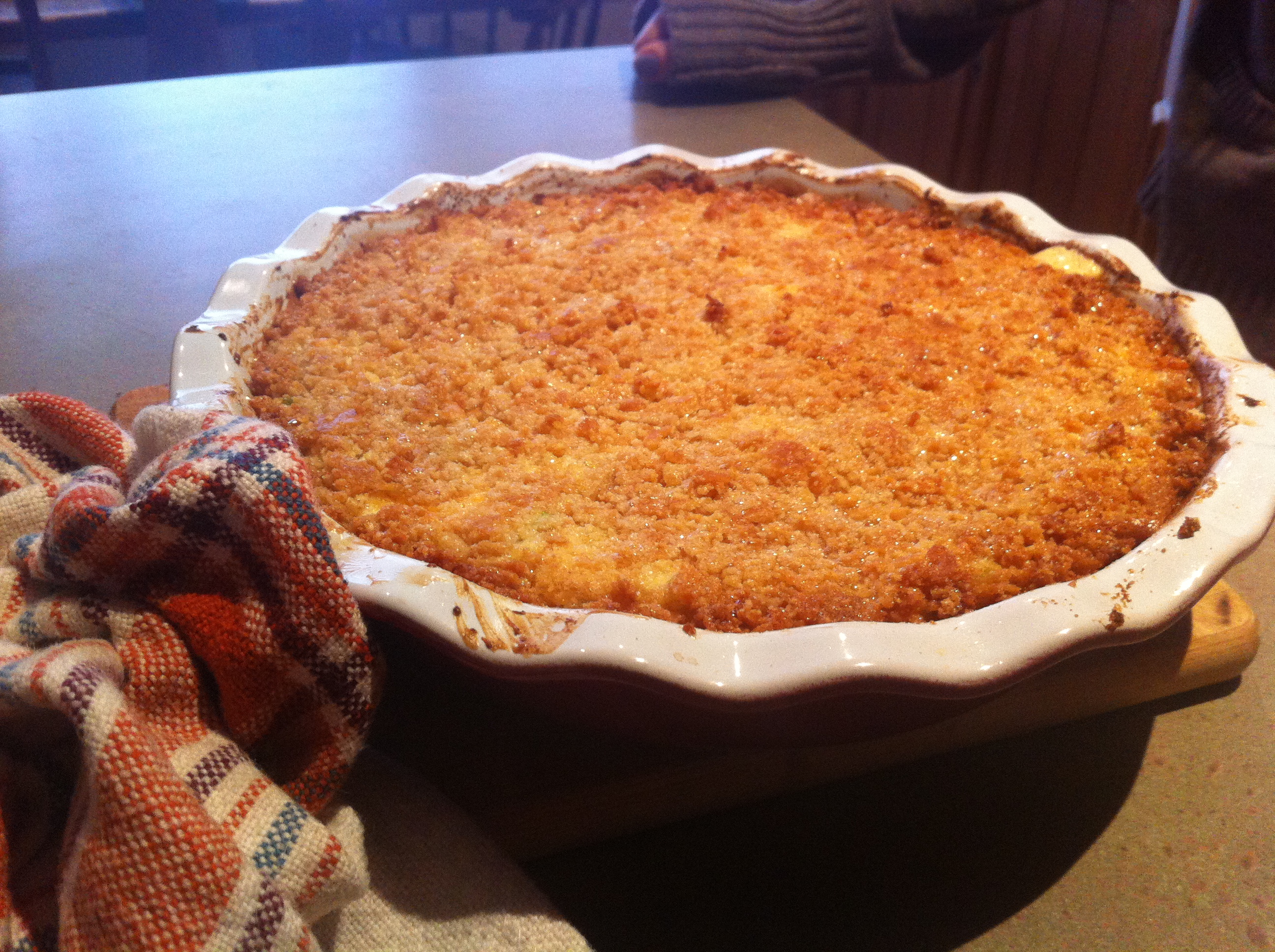 A delicious, spicy, cheesy indulgence! My sisters and I made this Jalapeno-Cheese Dip for the first time last February, when I'd just moved to Toronto for a new job and was feeling quite lonely in the big city. They came up to visit, and we made and ate this while mostly-ignoring the Super Bowl in my big, weird empty condo sublet. It's definitely comfort food, definitely not an everyday dish, but a good warming appetizer for special occasions (like sister nights!).
2 8-oz packages of cream cheese
4-6 jalapenos, chopped and deseeded
1 cup of cheddar cheese, shredded
1/2 cup of mozzarella cheese, shredded
1/4 cup diced green onion (I usually  dice the whole bunch, since I love the taste)
1 cup of crushed crackers ( I used Ritz)
1/2 stick of butter, melted
Combine all of the ingredients into a medium bowl.  Stir well.
Transfer to an oven proof dish; spread evenly (a pie dish works well!)
Bake dip for 20-30 minutes, until bubbly.