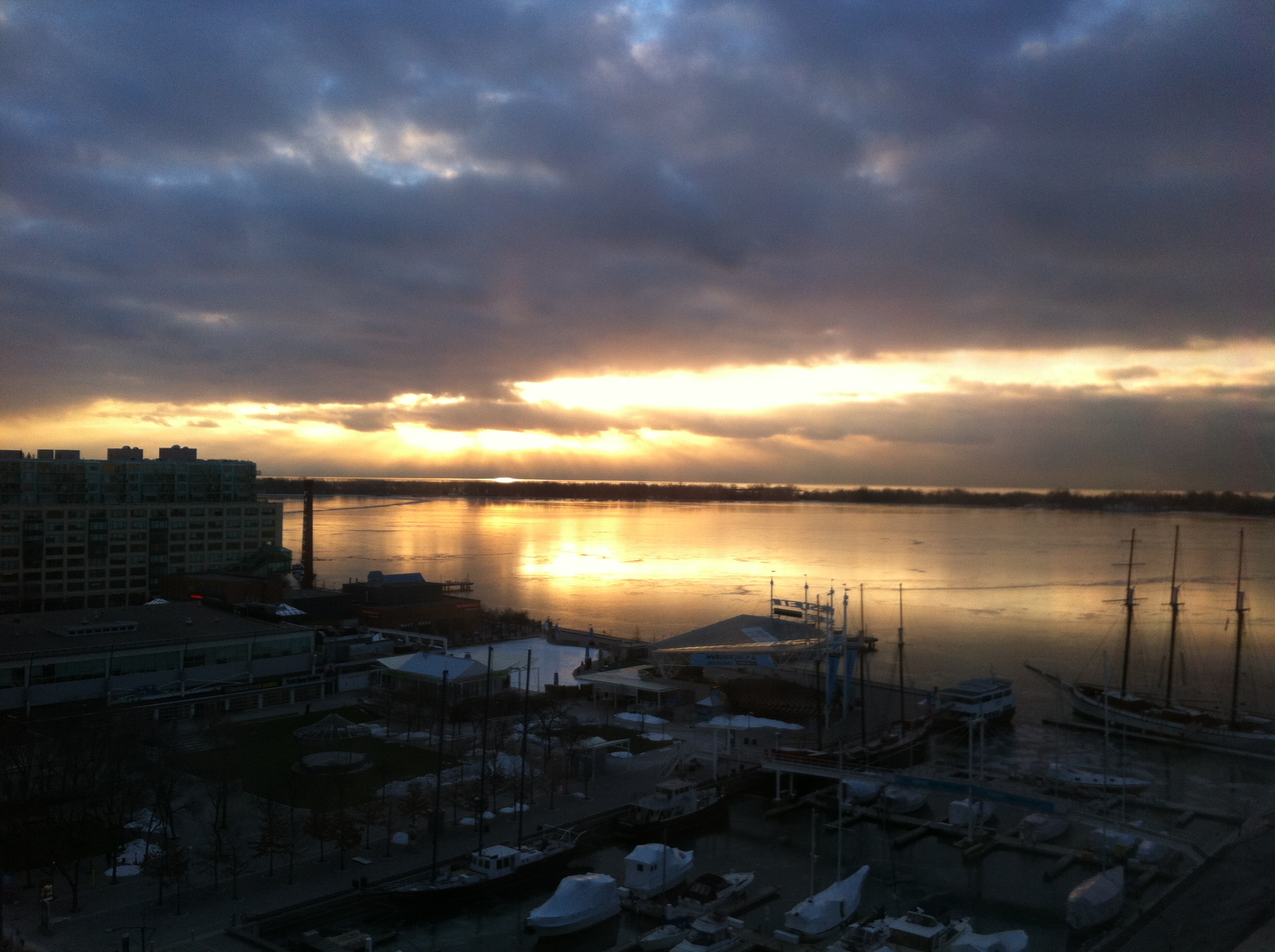 2014: Shining like a National Guitar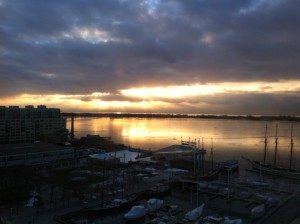 In my year-end wrap-up for 2012, I wrote the following:
I've cut my commitments down to almost nothing in preparation for – well, I don't know exactly. But if something comes along and I need to leap, I've got nothing tying me to where I am. I could go tomorrow. And I want to.
Less than a month later, I was scrambling to find somewhere to live in Toronto, and scrambling to wrap up my remaining commitments in Peterborough, as I leapt into a new job and a new life in a new city.
Despite my belief that I was ready to go, I wasn't – it was hard. Leaving home, upending all of my habits and the little world I'd made for myself was one of the most difficult things I've ever done. It felt like a mistake. In the big vacuum left once the ten thousand things I'd distracted myself with at home were out of reach, I found that I hadn't ever really mourned Nana's death, nor a lot of other smaller hurts that had come over time. I had kept myself too busy to think or feel. And in this vast, cold, half-empty condo sublet on the shore of Lake Ontario, alone and lonely, I cried my heart out every day for months, and tried to find a new life in the big city.
Those first few months were hard, no mistake. But the work I was doing at Harbourfront Centre – running festivals like Tirgan, Telus Taiwanfest, and the Redpath Waterfront Festival – kept me busy and interested, and the team of people I was working with there made me feel welcomed and supported. I've rarely worked with so many people that I liked so much, and it was a real pleasure. I left my lonely lakeshore sublet and moved into Cabbagetown with the best house mate – Tim Walker. As my Harbourfront contract was winding down, I got an offer to work on the Toronto Christmas Market, ((Super-huge thanks to Caroline Hollway and Justina Klein for that opportunity!)) and that rounded out the year nicely. I'm looking for work for 2014 that's event-or-culture-based; if you know of anyone who's hiring, my resume is right here!
I also launched some websites in 2013 that I'm excited about: Secret Frequency and the Shawland art blog.
Shawland is a collaborative blog whose contributors are myself, my sisters Cassie and Sammi, and my mom Lynn. We're all fairly active artists and crafters, but fairly inconsistent self-promoters, and the idea behind the blog is to showcase our work in a way that doesn't put the spotlight too brightly on any one of us.
We've only been working on it since the Autumn, but I'm really proud of the way we're each stepping up and posting, and also proud of the range and variety of projects that we've been putting up there. At some point in the future, we'll probably set up an online shop, but right now, it just feels good to see a little more attention directed to our creative work.
Secret Frequency is a music website, where I write recommendations about music I love, and talk about the thoughts and ideas and experiences I've had working with the music industry. I'm aiming to write there weekly, and most of the time I've been able to pull it off. Early on, I made a very conscious decision to focus on music that I love and highlight acts that I think are terrific, and it's been a real pleasure to be able to give a bit of a boost to artists. Every article I publish there gives me a great deal of pride, and though it's been on the back burner for the past month, I've got lots of idea percolating.
It's also given me a place to talk about some of my great musical experiences this year, of which there've been many notable shows and festivals, including the Folk Alliance International Conference, Gardenia Bluegrass and Roots Festival in Detroit, the Motown Museum, the Toronto Urban Roots Festival, ((Thanks so much to Jeff Cohen for having me there!)) Hillside Festival, ((Thanks so much to Sam Baijal and Nick Taylor for having me as a stage host for the 30th anniversary!)), Shelter Valley Folk Festival, ((Its 10th anniversary, and my 10th year as a volunteer there!)) the Folk Music Ontario Conference, ((Thanks to Alka Sharma and Jennifer Ellis for having me as a speaker on several panels!)), and more, more more.
I'm hoping to get away to even more festivals this year, and am totally open to invitations or opportunities to host stages – get in touch!
As the year comes to a close, there are more adventures and good times than I can count, and less stress and angst than I've felt in a decade, at least. Looking forward to 2014, I've got some things I'd like to accomplish:
Get more gigs as a host – I really love hosting live events or whatever, and it turns out that I'm pretty good at it, too. I'd love to do more on-stage work, but I also keep promising myself that I'll put together a podcast, and there's no real excuse except my own self-doubt for not having one together already.
Sing, sing, sing, sing! Find some people who want to jam, go to karaoke, go to open stages with my uke – whatever, just sing somewhere besides in the shower.
Find collaborators – this is always a hard one for me, but I really do love working with other people, and my work is usually better when I've got someone else to be inspired or pushed by.
Go to more shows! Toronto's got so much music I could be out every night, and I've barely been out at all. Add to that all of the great festivals around the country/etc., and there's so much incredible music that I'm missing out on. I need more, and the more I see, the more I've got to write about on Secret Frequency, so it's win-win.
Create more! Whatever the medium, I feel better when I'm creating things – baking, drawing, writing, whatever.
Savour it all – who knows what the future has in store? I've been trying – and I'm getting better at it! – to enjoy the moment I'm in as much as possible, from crisp Winter twilights to hot Summer afternoons.
Pay off that damned student loan, and don't incur more debt – it's getting so close, I can practically taste it.
Travel – I'm jonesing to get on the road, and I've got lots of destinations in mind – I'd like to travel to Turkey, take a month or so and walk the Camino de Santiago with my mom and sisters, see Cuba, visit Scotland and England, take a road trip through the southern U.S. and see New Orleans and Texas and a bunch of other places. I'm hoping to hit Folk Alliance International in Kansas City, but I'd really like to make it to at least one of my dream destinations this year.
Support my sisters in their new business – Cassie and Sammi just took over a small business making healthy granola bars – you can

check them out here

.
Support my friends and the incredible artists and professionals I've met and worked with and grown to love – I'm lucky to be a part of a great community, often connected by fabulous artists and thinkers and volunteers who are thoughtful and kind and inspiring, and I hope to be able to support them in the awesome things they're doing.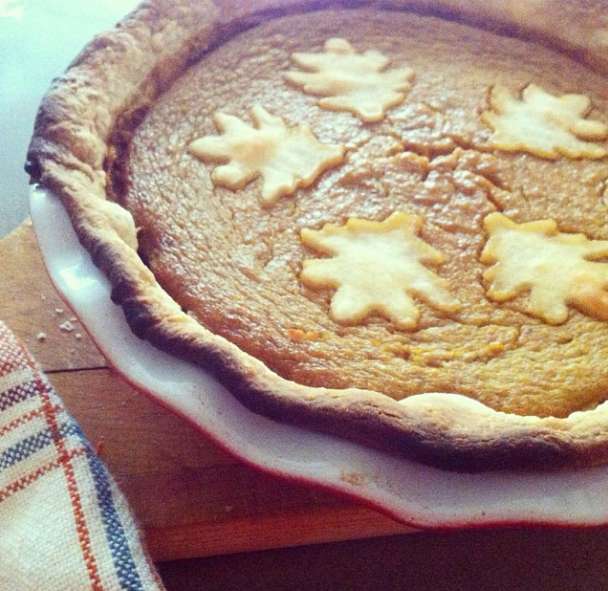 That's enough to be getting on with, anyway.
2013 has been a great year, and I'm hoping that 2014 will be even better; there's so much to look forward to!
Xoxo, sweethearts: let's work together this year and make great things happen for us all, okay?
P.S. I've been really enjoying looking back through my Instagram account and re-living some of my favourite moments from 2013 – it makes me really happy! What are your favourite moments from the past year? And what's your favourite way to look back and savour them?