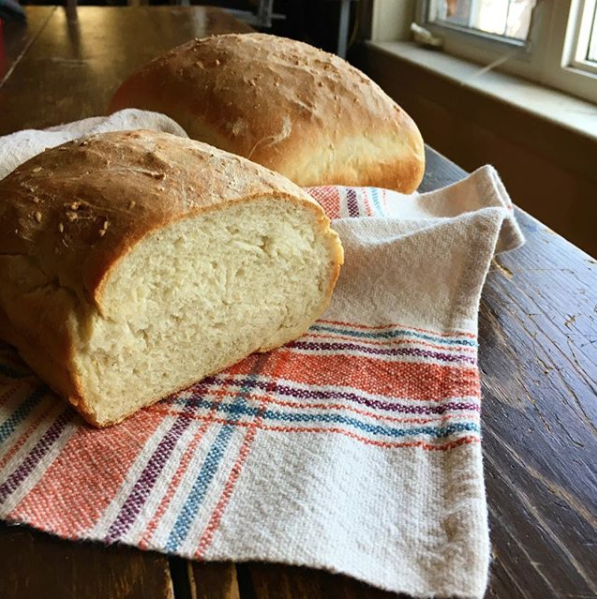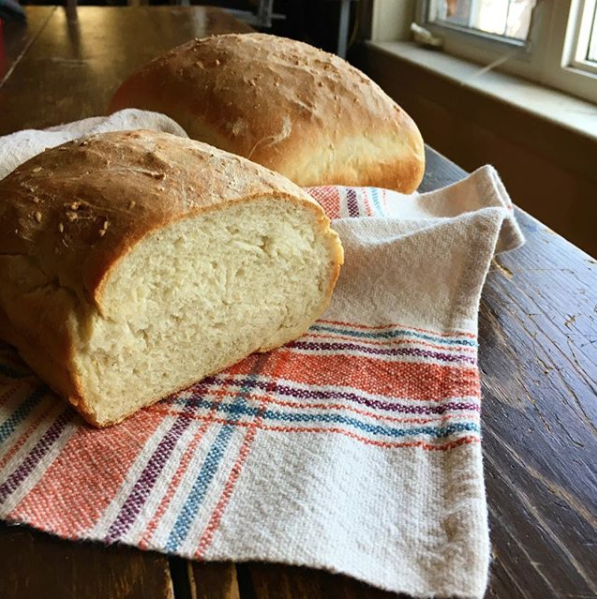 One of the best things about visiting home is my mom's bread – fresh, homemade, and delicious. She makes this recipe at least once a week, freezing two of the loaves to preserve their freshness until they're ready to be eaten. They keep pretty well for a week or so in the freezer, probably longer.
If my sisters and I are around, she has to bake a little more often – the moment that these loaves come out of the oven, we've often devoured half of a loaf, piping hot with loads of butter.
Great as toast or for sandwiches, this is a nice flexible recipe.
Thought baking bread takes time, it's not a difficult process – much like the croissants that I make every Christmas, the time is usually in the rising, and there's relatively little work. If you've never tried it before, I totally recommend giving it a shot – baking bread is a very satisfying thing to do. It gives you a sense of accomplishment and self-reliance. And it's really, really not that hard to do.
Mom's Bread
Ingredients
1 teaspoon sugar
1/2 cup warm water
3 teaspoons dry yeast
2 1/2 cups warm water
7 cups all-purpose flour
1/3 cup sesame seeds
3 teaspoons salt
Instructions
Dissolve sugar in 1/2 cup warm water in a small bowl. Sprinkle yeast over top. Let stand 10 minutes, then stir briskly with a fork.
Add yeast mixture to 2 1/2 cups warm water in a large bowl. Stir in 3 cups flour, sesame seeds, and salt. Beat until smooth.
Gradually add enough of the remaining flour to make a moderately stiff dough.
Turn dough onto lightly floured board and knead until smooth and elastic (about 10 minutes).
Place dough in a lightly greased warm bowl; grease the top of the dough by turning it over once or twice in the bowl.Cover with wax paper and a clean towel.
Let rise in a warm place until doubled in size, about 1 hour.
Punch down the risen dough and turn onto a lightly-floured board. Divide in three equal pieces, place in loaf pans.
Cover with greased wax paper and let rise until doubled, about 1 hour.
Brush cold water on tops of loaves.
Bake at 200C, 25-30 minutes until golden. Cool on wire racks.
Yum!